Collection and Shipping Instructions
for Urine Samples
WIRB 20170792
#15891059.1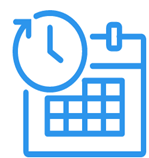 Important: Urine samples should be shipped within three days of collection.

If you do not ship your sample within 3 days please contact the study coordinator at

[email protected]

to see if you should collect a new sample.
---
Supplies -included in the kit
For Sample Collection:
Urine collection cup
Instruction sheet
For Sample Shipment to Lab:
Zippered plastic bag & Absorbent sheet
Cardboard box
Pre-paid return envelope
---
Sample Collection
Please collect your sample from your first urination of the morning (before breakfast)
Step 1: Record the time and date of collection on the container label.
Date:___ Time:___
Step 2: Wash your hands before collecting your sample.
Step 3:
Do not collect the first few drops of urine.

Void a small amount into the


toilet before filling the provided container.
Step 4: Fill the container with urine to approximately the 50 ml or 2 oz line on the


side of the container (about half full). Be careful not to overfill the container.




Please wipe off any urine on the outside of the container.

Step 5: Screw the lid on the container securely to prevent leaks.


You will feel/hear a faint click when the lid is fully closed.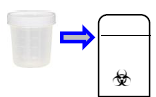 Step 6: Place in the plastic bag with the absorbent sheet. Be sure to zip the bag closed.
Step 7:

Website
After collecting your sample, log on to the Profile Page of the website at https://metricbio.org/profile and click on "Sample Specific Questions"
A. Enter the number listed under the barcode on the label

B. Enter the time and date of your sample collection

C. Complete the remaining research questions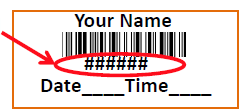 ---
Shipping Instructions
Step 8: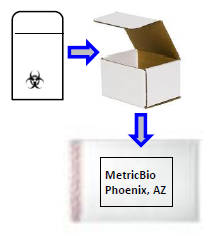 A. Make sure the cup and absorbent sheet are in the zippered plastic bag

B. Place the plastic bag in the box and close the box

C. Place the box in the pre-paid, pre-addressed shipping envelope and close

D. Drop the envelope off at any US Post Office location

E. Samples should be shipped within three days of collection
For questions, contact the study coordinator at

[email protected]